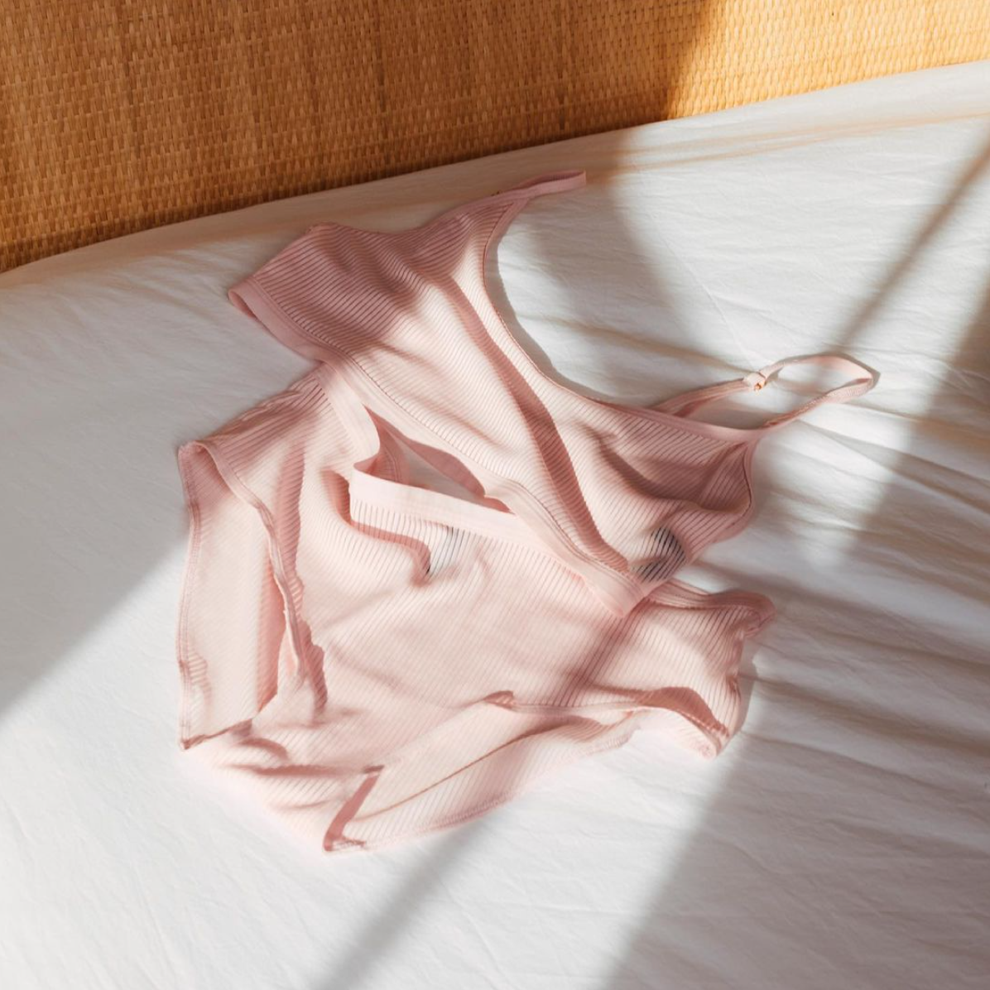 As the temperatures start rising each day and the sun gradually makes its way out from behind the clouds, it's time to start thinking about picking out that new swimsuit for the summer. Considering different preferences for modesty in mind, we've put together a list of swimsuit brands you should be checking out this year.
---
Summersalt
As a brand that prioritizes the significance of both fashion and function, Summersalt excels at creating the perfect pieces that blend practicality with style. Their selection of swimsuits includes bikinis and one-pieces in fun patterns, cute colorblocks and styles that include ruffles and one-shoulder tops. They also have a variety of more modest styles that includes everything from cover-ups and suits with high necks to swim tunics and leggings.
Pricing ranges from $45 to $125 and includes sizes two to 24 and maternity.
---
Hermoza
Hermoza has mastered the art of creating swimsuits that are conservative, yet chic. Their belief that "beauty is in the details" is reflected in high necklines and full coverage that's still sophisticated and fashionable. Their suits are inspired by vintage pieces, yet lack the frumpiness of the aged style, opting for a more streamlined look. Their goal is to make women feel beautiful without showing too much skin.
Pricing ranges from $52 to $228 and includes sizes two to 14.
---
Cupshe
Established in 2015, Cupshe has built a reputation for itself over the past few years for its size-inclusivity in suits that come in fun and vivid colors and patterns. Their one- and two-piece suits are an affordable option when it comes to swimwear; they say that "every woman should have access to quality swimwear without the high price tag."
Pricing for suits ranges from $6.99 to $39.99 and includes sizes XS to XXL and 0X to 4X.
---
Lyra Swim
Lyra Swim was a brand created for the modest woman who loves the outdoors. Their swimsuits are designed with style and functionality, intended to be adaptable activewear that keep women feeling confident. They sell full-set swimsuits or individual pieces, including head coverings, leggings and long-sleeve tops.
Pricing ranges from $16 to $105 and includes sizes XS to XXL.
---
Nastygal
Nastygal is serving some of the most stylish looks for the cheapest prices when it comes to swimsuits. From bright pastels and funky animal prints to strappy bikini tops and three-piece sets, this brand has got a unique look for everyone this summer. They encourage girls to "have the confidence to just be themselves."
Pricing ranges from $5 to $22.50 and includes sizes two to 20.
---
& Other Stories
& Other Stories is a brand developed in 2010, with tons of cute staple pieces for your closet. Their designs come in from three locations in Los Angeles, Paris and Stockholm. Their swimsuit selection includes one- and two-pieces in sweet pastel and jewel tones, and the styles are simple and flattering, featuring both low- and high-waisted bottoms, off-the-shoulder tops, and elements such as ruching and ties.
Pricing ranges from $9 to $69 and includes sizes two to 12.