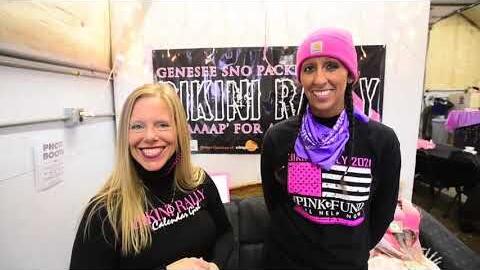 OAKFIELD — The Genesee Sno Packers hosted its 7th Annual Bikini Rally this afternoon.
The annual event combines passion for snowmobiling and the ability to help men and women diagnosed with breast cancer. Participants will brave the winter weather – though this year the weather featured more rain and mud, than snow – to compete for hottest ride, crowd favorite, most original, and most pledges.
In addition to raising money for men and women fighting breast cancer, money raised will also benefit local snowmobilers.
Event co-chairs Theresa Osborn and Elaina Marie talk about this year's event and how they overcame coronavirus restrictions and challenges. Click the video for more: