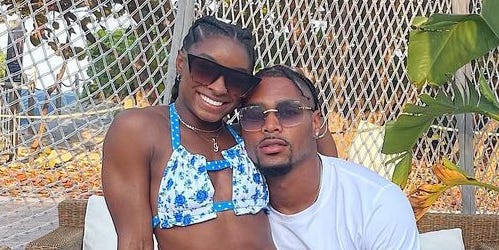 Olympic gymnast Simone Biles, 24, showed off her toned abs in a new bikini pic.
She took the Instagram photo cuddled up with her boyfriend, Jonathan Owens.
The professional athletes have been in a relationship since August 2020.
Olympic gymnast Simone Biles just took a short tropical vacay with her boyfriend, Houston Texans football player Jonathan Owens. While soaking up the sun, the 24-year-old showed off all the hard work she's been putting into training for the upcoming Tokyo Olympics (happening in T-minus 96 days!). Simone, 24, posted a loved-up pic with Jonathan rocking a super cute blue and white bikini that showed off her washboard abs.
"with you is where I want to be," she captioned the cute couples pic, read more
Read more