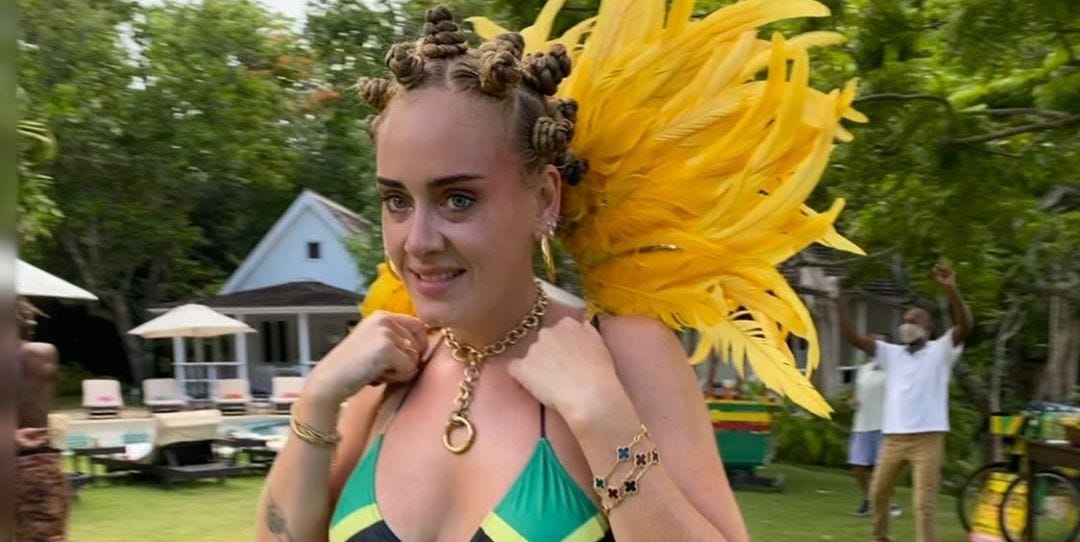 Adele's latest Instagram post has sparked a controversy among commenters.
In the photo, she wears bantu knots and a Jamaican flag bikini in tribute to the cancelled Notting Hill Carnival.
Some thought her hairstyle was cultural appropriation, while others said it was cultural appreciation.
Adele shared a photo of herself on Instagram in tribute to a cancelled Carnival festival in the United Kingdom, and it quickly became controversial.
The post, which was in tribute to the Notting Hill Carnival, which celebrates Caribbean and Black culture in the U.K., was cancelled due to COVID-19, per the BBC. In the pic, Adele wore a Jamaican flag bikini top and Bantu knots, a traditional African hairstyle.
"Happy what would be Notting Hill Carnival my beloved London 🇬🇧🇯🇲," she wrote in the caption. read more
Read more